Finding superheroes of color to relate to has always been an issue. Today, we are witnessing a renaissance of heroes of color in mainstream media. Black Panther has taken hold of the collective hearts and minds of folks interested in black comics culture. On TV, Black Lightning has found a voice, commentating on real-world problems in a semi-fantastical setting.
The steady trickle of heroes of color is welcome, but everyone should be aware of the multitude of black superhero comics that exist. Here is a list of titles everyone should read, regardless of color or creed. If you happen to identify with any of the characters, it's a bonus.
MOTOR CRUSH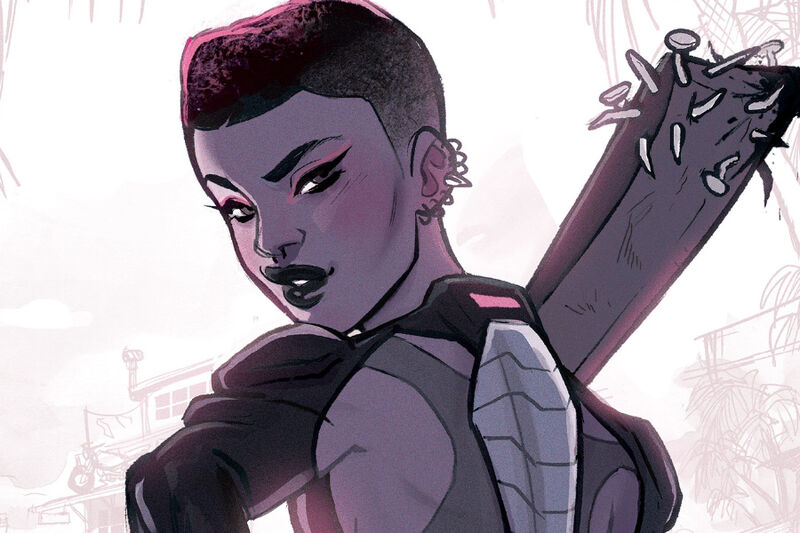 Motor Crush tells the story of Domino Swift, an elite biker with a dangerous obsession. By day, Domino competes in the motorcycle World Grand Prix. By night, she hits the streets as the illegal street racer known as Cricket. Under the guise of night, she races for the extremely volatile "machine narcotic" known as Crush.
Motor Crush shows a beautiful universe with stylized gangs, high-speed racing, and gorgeous illustrations. Follow Domino as she juggles corporate sponsors, a budding relationship, and her extra life as a bad-ass, road rash-style biker. Add it to your list for some high-octane action.
BLACK PANTHER AND THE CREW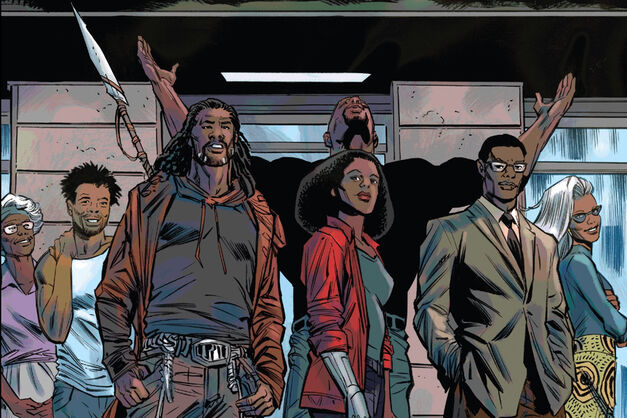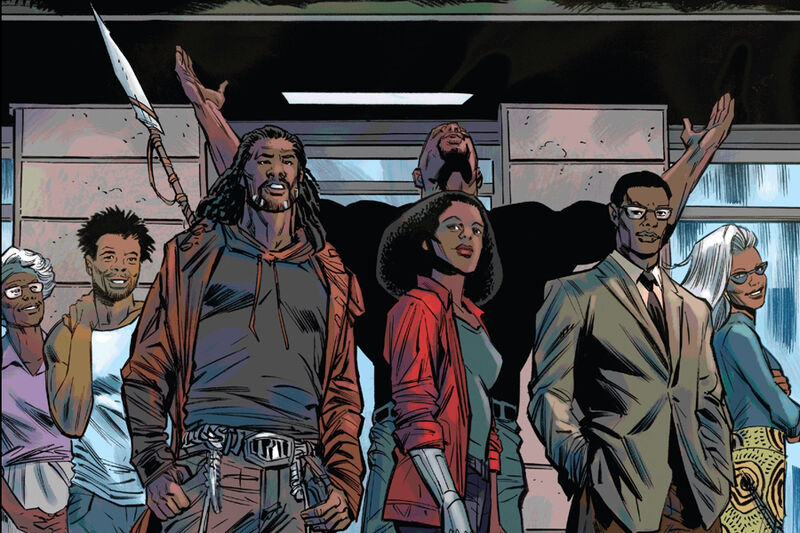 Black Panther and The Crew is a new take on Christopher Priest's original 2003 comic, The Crew. Written by Ta-Nehisi Coates, the recent incarnation of the team features Black Panther, Ororo Munroe, Luke Cage, Eden Fesi, and Misty Knight. They find themselves investigating the death of a prominent Harlem activist, leading them down a hole of corporate corruption with underlying secrets.
The series touched on sensitive topics like race relations and police brutality but wasn't given a long road to explore these topics as it was cut short, concluding with issue #6 in October 2017. What is there, however, is a great story worthy of your time and attention.
MOON GIRL AND DEVIL DINOSAUR
Moon Girl and Devil Dinosaur stars the precocious, preteen super genius Lunella Lafayette and her giant red dinosaur buddy ripped from prehistoric times. She's armed with an arsenal of gadgets including a Kree detector and a homemade Battle Suit.
Along with her giant red dino, this super genius hopes to use her intellect to change the world for the better. This is a great read for anyone looking for a lighter superhero tale, sans the tights and capes (her uniform is a boxing helmet and rollerblades).
TUSKEGEE HEIRS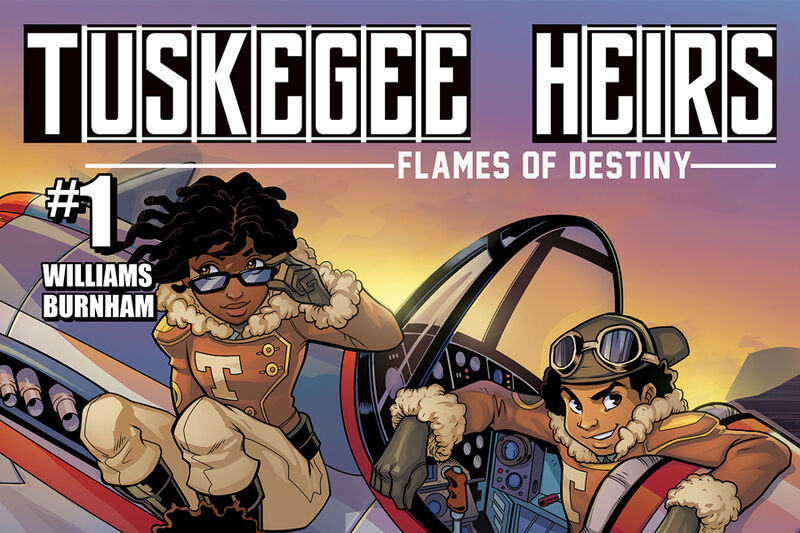 Tuskegee Heirs: Flames of Destiny is an independent comic series from children's book author, Greg Burnham, and illustrator, Marcus Williams. It follows a young group of gifted aviators who defend the earth from a militarized group of self-aware war machines. Trained by Tuskegee Heirs founder, Colonel Mars, the youngsters are earth's first and last line of defense in the skies.
The team behind the series also incorporate the history of the Tuskegee Airmen into the ongoing story. Take a break from the normal comic beaten path and support independent creators looking to make history come alive in new ways.
BLACK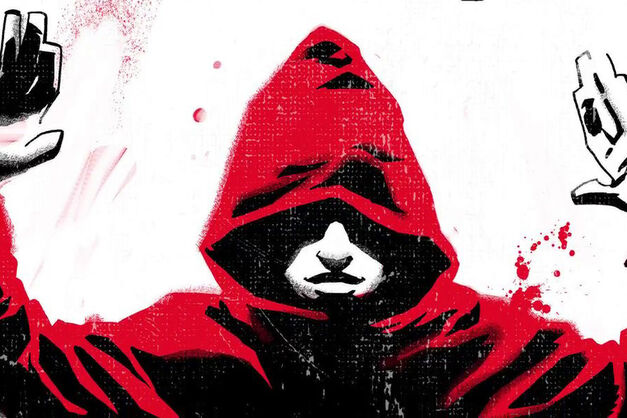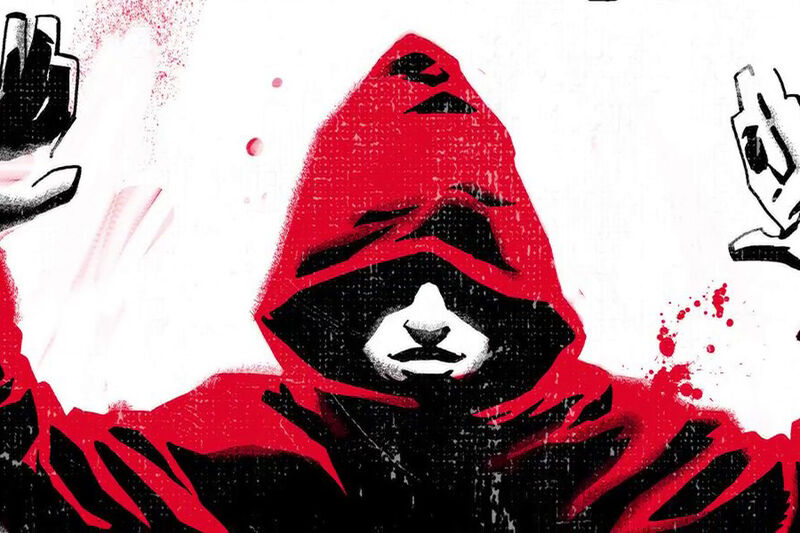 What if only black people had superpowers? The independent comic book BLACKexplores this notion in a world where black people are gifted with extraordinary abilities and hunted because of them. When a young black man discovers he has superpowers after surviving a brutal police shooting, he is conscripted into a secret group known as The Project.
Kwanza Osajyefo's BLACK was a successful Kickstarter project that gained popularity based on its unique premise. Better still, this comic series supports up-and-coming artists and writers like Kwanza.
ENCYCLOPEDIA OF BLACK COMICS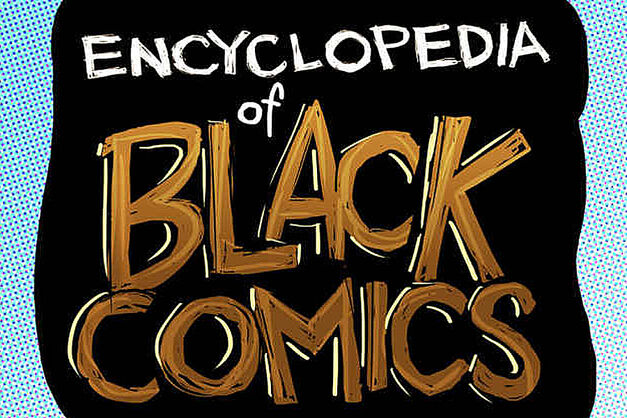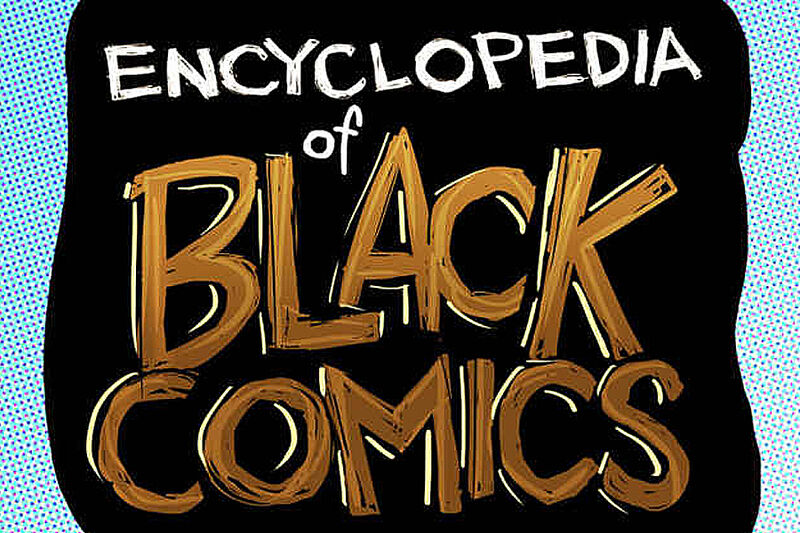 If you'd like to drink deep of the comic book chalice, take a moment and read up on the people who create your favorite black culture pieces. Eisner Award-winning authorSheena C. Howard's Encyclopedia of Black Comics highlights a variety of illustrators, website founders, writers, and creators who have a hand in launching and furthering Black comic culture. While it isn't technically about a superhero, it is important to know about the creators of color making the things you love. You won't know where we're going until you know where we've been.
WORLD OF WAKANDA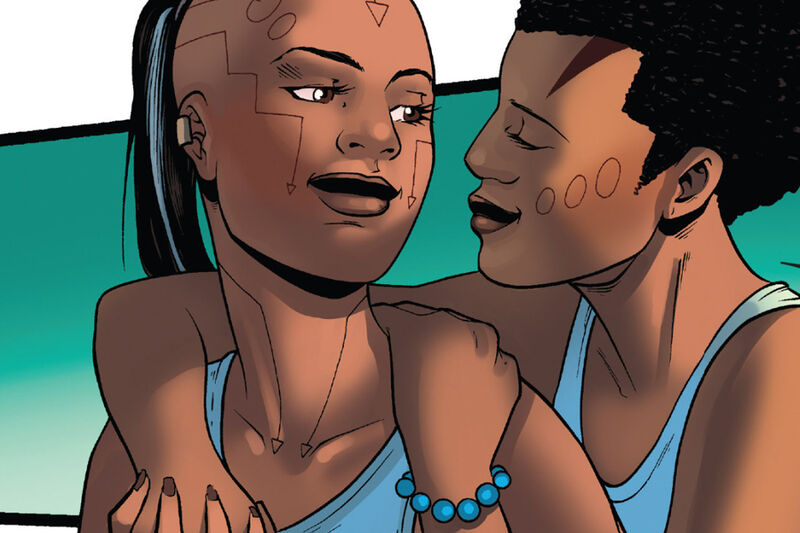 One of the most interesting aspects of Black Panther is the women who run the nation. World of Wakanda gives us an intimate look into the lives and training of the Adored Ones, also known as the Dora Milaje. From the perspective of warrior lovers Ayo and Aneka, we follow their rise through the Dora Milaje ranks and their eventual formation of the splinter group, the Midnight Angels.
With Black Panther coming to theaters, it is important to understand the world that he inhabits and the characters therein. Wakanda is a living, breathing world that operates even when T'Challa is chasing down Thanos. World of Wakanda gives us an in-depth look at the nation under our feet.
Edited by the fine folks at Fandom
Remember to read. And share this article
Rate and subscribe to the podcast on iTunes and listen to your wonderful voices as we celebrate and create heroes of color. You can reach us on Twitter and of course on our contact page. Thanks for reading, remember to tell a friend. Reading is good, right?